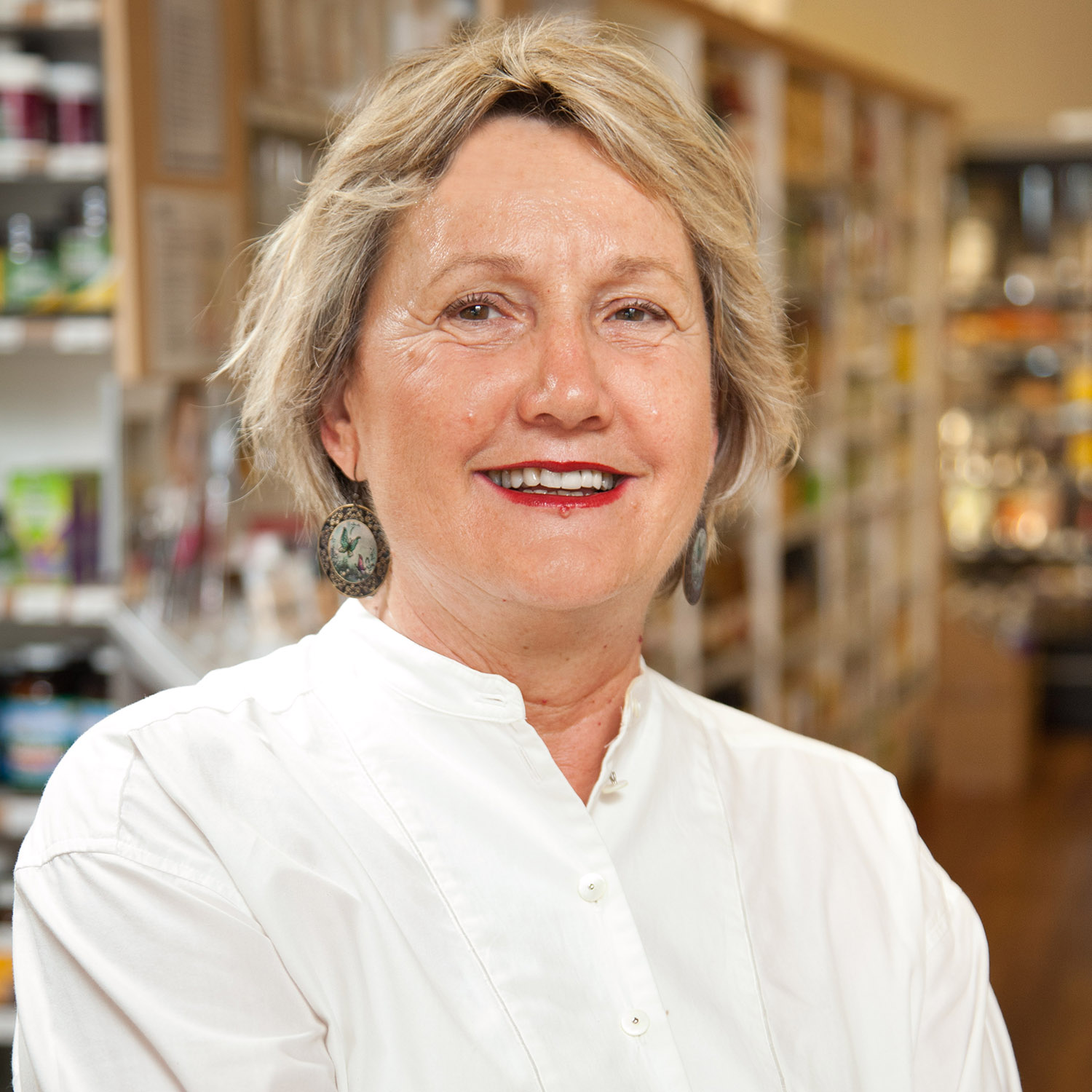 A bit about me
Marilyn has been involved with Health Food Stores for the past 30 years and throughout these years Herbal Medicine has been Marilyn's passion.
Marilyn's interest in health foods began in Canada and then after immigrating to Australia she completed a Bachelor of Naturopathy.  In her 50's she decided to continue her education and completed a Masters of Health Science.
Marilyn has been owner and part owner of health food stores for the last 30years and now spends the majority of her time working in the store and behind the scenes to help ensure the smooth flow of the administration of the store.
The engagement of health through great Nutrition, regular movement and necessary supplements are Marilyn's main interests. Helping individuals cope with stress and prescribing herbs that are effective in supporting a person through stressful times is an area that inspires Marilyn.
As a senior Marilyn appreciates the importance of being very proactive during the ageing process. She regularly expresses the need to develop an exercise routine, having a meditation practice and then the all-important diet of fresh vegetables, fruit, healthy fats and protein.  Studies have shown that the healthiest ageing is generally found in individuals with a strong supportive fun community.
For Marilyn it has been enormously rewarding to be in the profession of Health Foods and Herbal Medicine. She summarises the experience by saying:
"Countless rewards are experienced in helping a customer/client with their health needs and the bonus is sharing the experience with a group of like-minded qualified practitioners who are driven in the pursuit of similar goals".