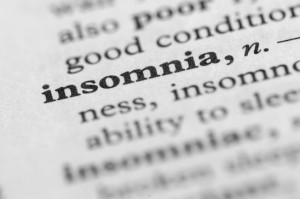 Somewhat epidemic, insomnia is an interesting study for natural therapies. People that fall sleep but then wake at different hours of the night are of particular interest. Although some nice research exists, western medicine has little to contribute however Traditional Chinese Medicine (TCM) has much to offer.
TCM often speaks about imbalances and disturbances in substances such as Shen (Spirit) and Chi (Energies) or major organ systems such as the heart, liver and kidney. In fact a wandering Shen often manifests as a common cause of insomnia. Those that wrestle through the night lying awake for hours may have heart and or spleen issues. While an individual that seems to wake at a particular time each night should look at the meridian systems. Waking at 3am is thought to be related to anger/stress and liver meridian disturbances. TCM herbs and or Acupuncture will be useful for treatment in this case.
Natural therapy utilises a number of tools to help with poor sleep however finding the cause of the problem is always the most difficult part. If sleep hygiene and other metabolic considerations are not working then TCM concepts are definitely worth considering. Utilising a combination of western and eastern treatment options are a fantastic option.

A simple insomnia treatment option might be:
1. Aim to eat early in the evening and not over eat. Try to have dinner finished at least 2hrs before bed.
2. Watch your caffeine. No coffee if you have problems sleeping.
Aim to be in bed about the same time each night and at least 1/2 hour before you want to be asleep.
3.
Fusion Health Sleep
tablets offer a combination of TCM aimed at treating sleep disturbances. Try 2 tabs 1 hour before bend and then follow this up with another 2 tabs when going to sleep.
4. 300mg of a good quality
magnesium
and or a
calcium
supplement with at least 500mg
taurine
. Try 1 tsp in water and use this to take your first 2 Fusion Sleep tablets.
5. Nutrients such as GABA, L-Theonine, Adenosine , Inositol may also be of benefit depending on specific aetiology. It's worth seeing a well educated and experienced natural health
practitioner
when considering supplementing with these products.
Further thought: What about cortisol (stress hormones) cycles and histamine (allergy) – both neurotransmitters have a powerful neuroexcitatory mechanism? More on these to come!
by Matt Steinacher