It's that time of year where the winds and those beautiful flowers start to reek havoc on those of us that are susceptible to hay fever. Last year we did an awesome little
blog post
on what you could do diet and herb wise to avoid or lesson the impacts.
This year we thought we would incorporate some of the products we advise to help lesson the discomfort. The
Brauer Nasal Spray
is a great on the spot treatment not only for Hayfever but those Summer colds, let's face it Spring didn't get much time this year, that come on from air con and being caught out on the fluctuating temperatures. The relief from congestion is amazing with this spray. It's also a great companion when doing long flights as it does lighten the load of blocked ears and nose.
Mircogenetics
Mega Hayfever Relief
is a naturopathic formula that has a potent mix of herbs that combat the mucous and congestion that comes along with hayfever without drowsiness. It is also a great anti inflammatory.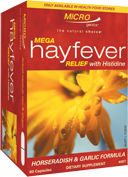 Ethical Nutrients S
inus and Hayfever Relief
is a lot more focused towards sneezing, itchy eyes, excess nasal mucus and congestion. Each of these suggested products have a variety of symptoms that it applies to though some being it's more targeted relief specialty so please follow the links and read the extra information that is within our website on each product.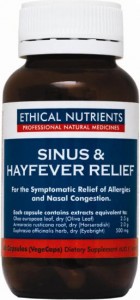 Herbs of Gold
Hayfever and Sinus Ease
has a more detailed ingredient base that combats the signs of Hayfever whilst building up the system with Vit C, horseradish and Garlic.
A great little upkeep treatment is the Martin and Pleasance
Tissue Salts Hayfever Combo
.  It's a great little power house that helps support your system to fight back.
As with all these products if you have any further inquiries please call us at Vive Health on 33991002 or drop in at 36 Riding Road, Bulimba or email us on.