Every season can take a toll on your hair, but winter seems to pose an extra special challenge for keeping your hair healthy, silky and glossy. As soon as winter rears its head we start seeing dry, flaky scalps, split ends and dull, tired looking hair in the mirror.
As we all know, this situation will just not do, because a head of lank, damaged and dull looking hair makes us feel discouraged, depressed and makes the winter 'blues' seem even more of a drag. So we need to find natural ways to combat the low moisture content of the air in winter (made worse by heating our homes), which is the cause of many of our winter hair problems. We need to return our hair to its usual fabulous and glossy lustre.
If your hair is suffering from a dry scalp, broken ends or just looks lifeless and unruly, then you need natural products that will deeply condition and repair your hair. It is fair to say that you need lots of moisture to combat the wintery dry air, and avoid petrochemicals and other toxic ingredients in your hair care treatments.
That's why we have sourced these five fabulous hair care solutions, which will have your hair looking healthy and glorious in next to no time – and they are all natural and organic.
Winter blues hair care solutions
Giovanni Smooth as Silk Deeper Moisture Shampoo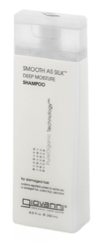 The Giovanni Smooth as Silk Deeper Moisture Shampoo gently cleanses your hair, removing annoying tangles and frizz, soothing damaged and chemically treated hair and leaving you with sparkling clean hair, and all without using harsh dyes, fragrances or other drying chemicals.
Giovanni Smooth as Silk Deep Moisture Conditioner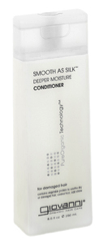 This all natural deep conditioner will replace all of the moisture removed from your hair by the dry winter air and leave it looking healthy, glossy and luscious. Check out the Giovanni Smooth as Silk Deep Moisture Conditioner and put the life back into your hair.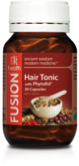 These Fusion Hair Tonic capsules help to promote healthy hair growth from the inside, by providing nourishment to both your scalp and hair follicles. Containing Phytofol and other natural ingredients, your hair is actually regenerated (reducing hair loss), and dull and brittle hair is healed, restoring much needed strength and volume to your hair.
Giovanni Vitapro Fusion Protective Moisture Leave-in hair treatment


The Giovanni Vitapro Fusion Protective Moisture Leave-in hair treatment helps to rebuild dry, damaged and brittle hair, using natural protein enriched botanicals. Your hair is protected from the harsh Australian weather, as well as from chemicals found in many styling products. The result is soft, manageable hair that looks and feels glossy and healthy.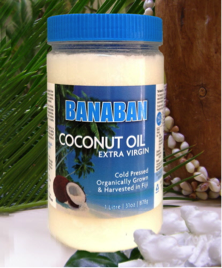 Rich in vitamins and minerals, coconut oil has been used for centuries to encourage strong and healthy hair growth and to help prevent early hair loss. Banaban Coconut Oil is a simple and completely natural and organic solution that helps to heal brittle hair, seal in moisture, increase the blood supply to your scalp and provide much needed nutrients that stimulate hair growth.