Keeping our family healthy during winter and finding organic warming foods can be a tough gig. That's why it is so good to know that there are plenty of healthy and organic products available, which not only taste great, but also are able to give our immune system a fabulous boost.
So if you are searching for some healthy, organic, gluten and preservative free options this winter or even some immune boosting supplements, check out our specials below.
Loving Earth Organic Single Origin Drinking Chocolate
There is nothing quite like a big mug of hot chocolate in the wintertime to make you feel all warm and cosy. It is even better when you know that your drinking chocolate comes from a single origin and is certified completely organic. Grown in the Amazon rainforest of Satipo in Peru, this fabulous chocolate drink is rich, sweet and totally decadent.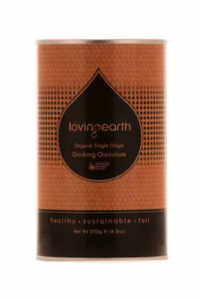 Bob's Red Mill Mighty Tasty Hot Cereal
Just because you can't tolerate gluten, doesn't mean that you should miss out on a big bowl of warming cereal in the mornings. Bob's Red Mill Mighty Tasty Hot Cereal looks and tastes like porridge, but only contains brown rice, corn, buckwheat and sorghum. So it is chock full of healthy gluten free ingredients and packed with energy to keep you fuelled up all morning.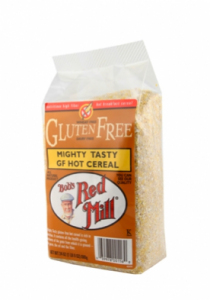 Gloriously Free Uncontaminated Oats
This is another fabulous option for people who need to avoid gluten, as well as those who enjoy a warm belly after a big bowl of oats. The Gloriously Free Uncontaminated Oats are free from wheat, rye and barley gluten and don't contain any nuts, eggs, dairy, yeast and preservatives. Oats are also vegetarian and vegan friendly.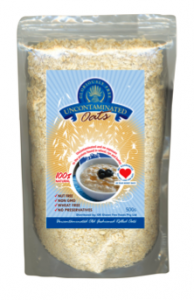 Sacred Grounds Organic Fairtrade Village Series PNG Coffee
Calling all coffee lovers! This coffee is totally organic, comes from Papua New Guinea and is sourced from the HOAC Fairtrade Co-op. Single source means that it is grown in only one region, so your coffee is not confused by tastes from lots of different growing regions. Sacred Grounds Organic Fairtrade Village Series PNG Coffee is a well-balanced coffee with a dark chocolate, nutty flavour – perfect for cold winter mornings.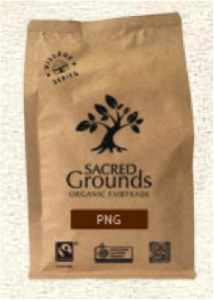 The Protein Bread Co Protein Pancakes
No winter breakfast would be complete without some mouth-watering pancakes drizzled with pure maple syrup, fresh fruit and/or nut butter. There is no need to feel guilty with the Protein Bread Co Protein Pancakes, because they are gluten free, low in carbs and high in proteins. With whey protein, almond meal and golden flax meal you won't feel bloated, but you will feel happy!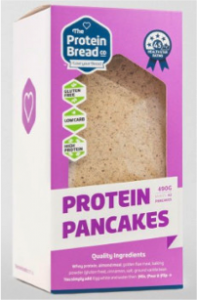 Orgran Apple & Cinnamon Pancake Mix
Need more pancake options? Well the Organ Apple & Cinnamon Pancake Mix is all natural and doesn't contain wheat, gluten, dairy products or yeast. It is great for those who need a gluten or dairy free diet and also for vegetarians. There is no better time to spoil yourself with pancakes than on cold winter mornings. This pancake mix doesn't even need toppings as it already contains dried apples and cinnamon spice to keep things interesting.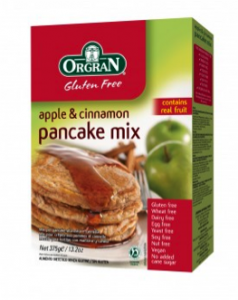 Satvik Foods Organic Quinoa Curry Saute Simmer & Serve
Moving on to dinner time, winter just demands a big bowl of tasty curry and the Satvik Foods organic Quinoa Curry Sauté Simmer & Serve is just the ticket. Made from Quinoa, this curry mix is brimming with vitamins, antioxidants (great for your immune system), iron, protein and lots of healthy fibre. Whip up a bowl of aromatic curry for your evening meal and keep yourself and your family healthy and warm during the cold winter nights. This is a great easy meal when you need a healthy dinner in a hurry.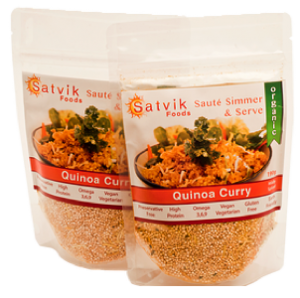 Satvik Foods Dhal & Spice Supreme Blend
If you want to add even more vitamins and fibre to your diet in winter, then the Satvik Foods Dhal & Spice Supreme Blend is exactly what you need. Overflowing with healthy green mung beans, this Ayurvedic spice mix will help to keep your digestion healthy, your insides warm and your tastebuds happy.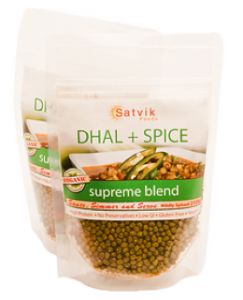 Fusion Cold & Flu
No-one wants to suffer colds and flu during winter time, so as soon as you feel the first signs of a tickly throat, aches and pains, nasal congestion or even a fever, head straight for the Fusion Cold & Flu solution. Based on both Chinese and Western ingredients, this potent mix of essential herbs will boost your immunity and relieve all those nasty cold and flu symptoms fast. Great for vegans and vegetarians, and preservative, gluten and yeast free.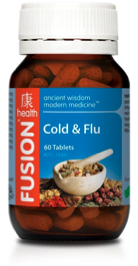 Ethical Nutrients Zinc Fix
Boost your immune system with the powerful Zinc Fix from Ethical Nutrients. Zinc is well-known for helping to maintain healthy hair, skin and nails, but it is also essential for the synthesis of proteins and the proper functioning of your red and white blood cells. It is also a potent antioxidant, helps in cellular repair and is necessary to maintain energy levels. If you don't eat much meat, seafood or dairy products, then you really need to top up on this essential element.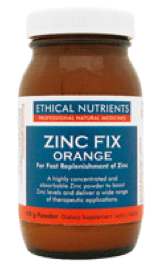 Wonder Foods Vitamin C with Hesperidin Powder
Vitamin C is a potent antioxidant that is essential in cellular repair and helps to maintain optimum health. Plenty of vitamin C in your diet helps to prevent colds and flu from taking hold and assists in healing minor skin wounds. We need vitamin C in our diet every single day, because it cannot be stored in the body. So include the Wonder Foods Vitamin C with Hesperidin Powder in your daily routine and you will be as fit as a fiddle this winter.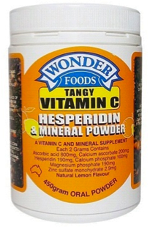 Nutra Life Ester-C 1500mg + Bioflavonoids
If you want a long lasting and powerful vitamin C supplement, then the Nutra Life Ester-C 1500mg + Bioflavonoids is exactly what you need. With a massive 24hr, long lasting boost of vitamin C, you only need to take these tablets once a day and your immune system is supported all day long. Great for helping to reduce the severity and symptoms of colds and flu in winter.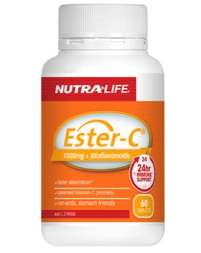 Ethical Nutrients Immune Defence
If you have been knocked down by a cold or the flu, then the Ethical Nutrients Immune Defence helps to boost your immune system and fight off the sniffles, cough and sore throat, so you can be on your feet again in no time. We all know that a poor diet, lack of sleep and daily stress can all compromise our immune systems, so a daily boost of an immune defence is just what you need to keep you going this winter.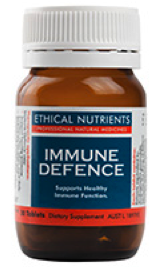 Kiwiherb Children's Cough & Chest Syrup
Keeping your children healthy during winter can be very trying, so it is good to know that the Kiwiherb Children's Cough & Chest Syrup is chocked full of organic herbs that help to boost their immune system and ease their cough and cold symptoms. Designed for children aged 3-12 years old, this is a great tasting syrup, free from colours and preservatives, which will help to keep your children healthy all winter long.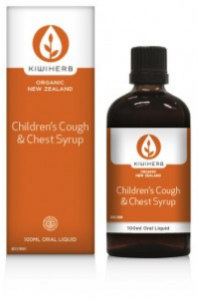 With the winter months already upon us, there is no time like the present to make sure that you are doing all you can to help keep yourself and your family healthy and fit over the coming months. So take advantage of our winter specials and stock up on our healthy, organic and preservative free foods and supplements – before it is too late.