How delicious do these Cleaned-Up Bubble Bars from Liz and Kath at Simple Nourishment look! Quick and easy to prepare, this is sure to be a hit for morning or afternoon tea – at school, at home, or at the office!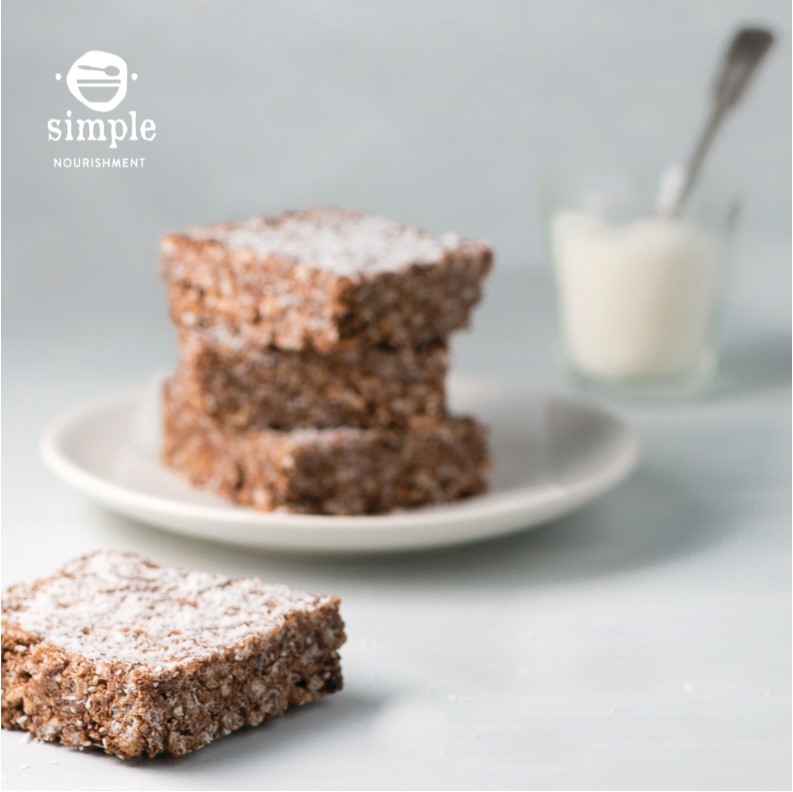 Makes 15 squares
Prep: 15mins | Set: 2hrs
Gluten free | Dairy free

What you'll need…
– 2 cups puffed rice
– 1 cup desiccated coconut
– 2 tbs chia seeds
– 2 tbs cacao powder
– ¼ cup coconut oil
– ½ cup honey

What to do…
LINE a medium baking tin with greaseproof paper.
IN a large bowl, combine the puffed rice, desiccated coconut, chia seeds and cacao. Mix together well.
PLACE the coconut oil and honey in a small saucepan and melt together on a low heat.
TIP this mixture into the bowl of dry ingredients and stir until everything is well combined.
PRESS the mixture into the lined tray and place in the fridge to set for at least two hours before cutting into bars.