Have you been self prescribing supplements and find that you aren't really sure why you're taking them anymore?
Have you had recommendations by family or friends of a product they are taking and swear by it and you have decided it's a "must" for you to try too?
Would you like a qualified practitioner to take a look at what you are taking and go through whether they are necessary for you, or perhaps there is a better alternative that is going to
give you the best result?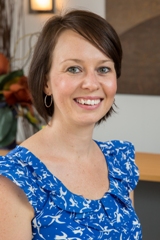 Our Nutritionist, Megan Crockart, is available for short consultations (30 mins) to go through your supplements and advise as to what is appropriate for you.
To get the year started with the right supplements, Megan is discounting these consultations for the months of January and February to $45.
Read more about Megan here.

Book in with Megan for a Supplement Check:
Email: megan@balancingnutrition.com.au
Phone: 0417 679 287