By Nicki McCosker-Dell | Counsellor
---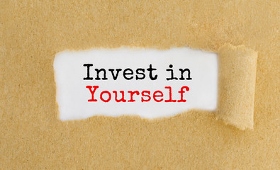 Life sure can feel overwhelming and unpredictable sometimes, which is of course part of the human experience, but nonetheless this can be quite destabilising. We naturally crave security and a sense of equilibrium, and even more so if we are regularly exposed to the world through the lens of media and news reports. Culturally we invest in countless things that are external to ourselves. I am embracing the movement that strives to shift this tendency.

To keep all of your balls in the air, and feel you can cope well with whatever life throws your way, you must prioritise your mental and emotional well-being. Your perception of stress is key; when you understand the ins and outs of why and how you are wired to feel stress you can take considerable control over what you let into your life and what you allow your mind to continuously focus on and give energy to.

You can be quite strategic in how you face life and all of its challenges. There are five keys to having a strong sense of feeling resilient – the first of these is belief in your ability to cope (with the big and little challenges of life). We are all wired to survive the harshest of environments and transcend the greatest of hurdles and hardships; this is how we have survived and evolved for hundreds and thousands of years. But you must believe in your own resilience, to feel it.

Our modern world creates endless demands, and you need knowledge, practices, self-awareness, and tools to believe in this innate ability. Tools for coping with emotional overwhelm are imperative, as is understanding your strengths and resources and every day playing to these strengths. You further need a conscious connection to all that brings purpose and meaning to your life; meaningful connection to what helps you make a small (or big) difference in the world, and understanding your values while choosing to live and act in accordance to these core aspects of yourself.

---
I invite you to join me at the Mental Wealth Workshop, and learn more about this in detail;
Bulimba Library (Meeting Room 1)
Saturday July 22nd, 2017
9 am to 3.30 pm
Cost $75 when you book by July 7th (which gives you a 40% discount)
---

Come and invest in yourself, and connect with like-minded people in your local community. Tea, coffee and nibbles are provided, and you will also take away the 'Mental Health Toolkit', to help support you with your ongoing commitment to investing in your emotional and mental well being, and a greater sense of contentment and happiness.

To secure your place at the Mental Wealth Workshop, please click here.