Therese Hodgkinson (Naturopath)
---
The lunch box.
It certainly can drain you of all enthusiasm for new ideas after years of packing lunches.
Thoughts of …where do I start, what do I add, how do I keep it interesting yet healthy? As a mum who has literally packed hundreds of lunch boxes over the years (& still packing) I understand, we have all been there.
So let's turn that lunchbox frown upside down. Here are my tips.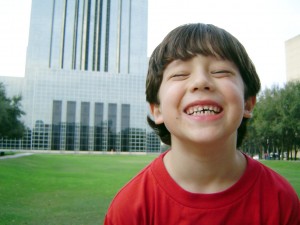 The key to a  healthy lunch box is to provide a nutrient dense lunch which will give long lasting energy. This will improve:
ability to focus on tasks for better learning

reduce mood swings

assist behaviour &

improve overall health (including digestive & immune health)
Make sure you include the following in each packed lunch…
Fruit & Veg – high in antioxidants, fibre, vitamins & minerals
Protein – a good serve at both morning tea & lunch is very important (not to mention breakfast) – think eggs, meat, poultry, fish, dairy, legumes
Fibre – fruit, veg, legumes,
Healthy fats -olives & olive oil, oily fish, avocado, coconut, seeds
Try to broaden your children's diets by regularly introducing new nutrient rich foods. This will help keep it interesting while improving their health. Presenting foods in new ways can help to make them more attractive e.g. adding raspberries to their yoghurt, crazy sandwich shapes, try wraps, a new cute patterned lunch wrapper (see below).
Now for ideas….
Cucumber sushi with salmon & avocado
Cut cucumber into 3cm thick discs, scoop seeds from middle of ring, pack centre with salmon (tinned) mixed with avocado to create pieces of "sushi". Cucumber ring replaces rice. Keep cold.
School friendly trail mix (Nut Free)

Pepitas, sunflower seeds, yoghurt buttons, coconut chips & dried apricots (chopped). Adults can try dark chocolate drops & cranberries in place of yoghurt & apricots.
—
Coconut wraps with kidney beans, salsa, guacamole & salad
Garden salad with boiled eggs
Greek salad
Egg & lettuce sandwich on spelt bread
Last night's left overs
Chocolate coconut yoghurt with raspberries
Celery sticks dipped in salsa
Capsicum strips & snow peas with guacamole
Carrot sticks with hummus
Paleo bars (without nuts)
Sultanas & cream cheese on kamut bread- my daughter loves this as a treat
Tub of olives & sweet baby tomatoes
Bundle of berries
Cut up a kiwi- kids love scooping the flesh out of a halved kiwi
Home made fruit salad
—
We love non-toxic containers & wrapping:         
Healthy food also includes the container by which it is stored. We recommend:
Environmentally friendly lunch wraps made from beautiful fabrics waterproofed with beeswax.

Containers & lunchboxes made from nontoxic plastics (We recommend Neoflam)

Reusable BPA free drink bottles
Reusable BPA free plastic sandwich & snack bags  (We recommend Full Circle)
See our Natural Homewares section in store or online.