By Linda Brown
Are you passionate about your work, have clear goals and feel empowered to carry them out? Do you feel connected to your colleagues, stimulated by your work and have a good work/life balance? If you have answered yes to all of these – good for you! If not, read on.
We all have stress, and in every workplace (including parenting). Recognising and adapting to stress empowers us to develop and makes us healthier. However, when adaptation is unrecognised or becomes too difficult we may end up feeling tired, burnt out and bitter.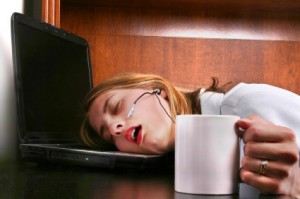 The major signs of burnout are:
Feeling tired and run down
Over-reacting to demands (feeling overwhelmed): snapping at others, getting upset, exploding over trivial hiccups
Self criticism for putting up with demands
Cynicism; feeling besieged or suspicious
Mood changes: anxiety, irritability, feeling flat or hopeless
Unhealthy use of food and/or alcohol
Headaches, poor sleep, digestive upset, weight gain or loss – the physical effects are endless!
A number of factors contribute to workplace burnout:
Excessive workload
High performance pressure
Powerlessness to create change or progress
Frustration of unmet expectations; delay, failure, or loss
Unclear work role criteria and poor feedback
Conflict between your values and that of the company
Work that is meaningless or boring (to you)
Hard work little respect, recognition or opportunity
Office politics, alienation and competitive behaviour
Constant change or instability (requires constant adjustment)
Over-stimulation syndrome – mental and environmental clutter
So – what to do? No-one is saying it's a walk in the park, but there are productive responses to impending burnout stressors:
Stop and reflect. This enables you to consciously respond rather than react. For some people this will entail sitting alone for 10 minutes a day without distraction.
Identify the causes of your situation. Know what you want to change or achieve and aim at the highest priority.
Get yourself a mentor: a friend, counsellor or life coach who absolutely cares about your outcome and supports you through change. Listen to yourself and the feedback you receive from others.
Identify what you are in control of; review your choices of action and weigh up the costs and benefits.
Make a decision and go with it. Change what you have to, and keep sight of the bigger picture. Cut smaller losses for bigger benefits.