Keeping your home clean and your family healthy are always top priorities and if you can do both at the same time, then that's a win-win.
So why not take all the hard work out of keeping your family healthy by using cleaning products that are made from renewable materials, free from toxins and also leave minimal impact on our environment?
All of the following household cleaning items are on SPECIAL during AUGUST, so it's a great time to restock your supplies around the house:
Import Ants Eco Max Dust Brush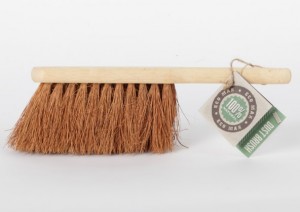 With a rubberwood handle made from waste materials of rubber production, as well as bristles made from coconut fibres, this Eco Max Dust Brush is antibacterial, lasts for ages, is chemical free and biodegradable. With no nasty toxins or plastics used in its manufacture, this all-natural brush keeps your home chemical free and also helps you to support our environment.
Caboo Paper Bathroom Tissue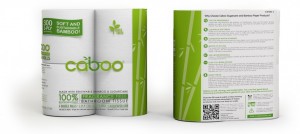 Finding bathroom tissues that are soft, affordable and made from sustainable materials is a hard task, but the Caboo Paper Bathroom Tissue lives up to its reputation. These 2-ply rolls made from renewable bamboo and sugarcane have 300 sheets of luxuriously soft, 100% biodegradable tissue that is strong and absorbent. Buy one roll, a 4 pack or a 12 pack for your family and help to keep our oceans clean.
Neoflam 11 Piece Cloc Storage Containers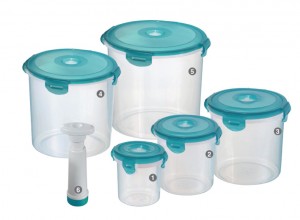 Where would we be without plastic containers in our kitchen? The problem is that plastic is bad for our environment, which means that these Neoflam Microban Food Storage Containers are a real find. Not only BPA free, these containers also have a antimicrobial protection built into the lids and containers, so they help to keep your food fresher for longer and your family healthy and chemical free.
Full Circle Natural Cleaning Set Spray Bottle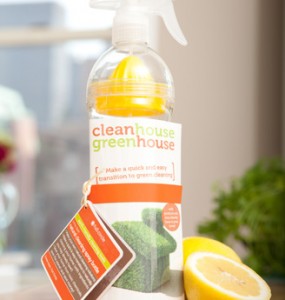 Throw out all those cleaning products made from harsh chemicals, which are bad for your family and the planet. Instead make your own healthy, cheap and toxin free cleaning products using the Full Circle Come Clean Natural Cleaning Set Spray Bottle. Made from recycled plastic and with easy to follow recipes, you will be cleaning your home the natural way and saving money in no time at all.
Import Ants Eco Max Vegie Brush with Handle

We all know that when we peel vegetables we throw away most of the nutrients, which are tucked away in the skin. That is why the Import Ants Eco Max Vegie Brush is so popular, because by brushing instead of peeling, you leave the nutrient laden skin intact. Made from unbleached coconut fibres and sustainable timber, this antibacterial and biodegradable vegie brush is the perfect addition to your family's healthy living lifestyle.

Neoflam 29 Piece Container Set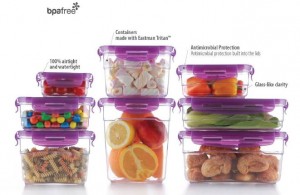 If you are looking for BPA free, dishwasher and microwave safe food storage containers, then this set of strong, durable and water tights containers from Neoflam are just for you. With 14 containers of different sizes (all with lids), from 200ml right up to 4.7L, you can keep your food fresher for longer and your family safe from chemically manufactured plastics, all in one single purchase. The set comes with a vacuum pump to ensure extra freshness.
Caboo Paper Facial tissue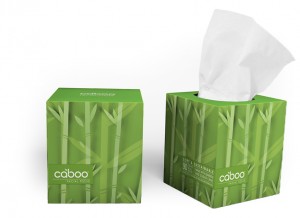 There is so much we can do to save our planet and these eco-friendly facial tissues from Caboo are a very good start. With no dyes, inks or fragrances used in their production and made from renewable bamboo and sugarcane, these 100% biodegradable facial tissues are soft and silky, super absorbent and one step closer to keeping your home chemical free.
Full Circle Grout and Tile Brush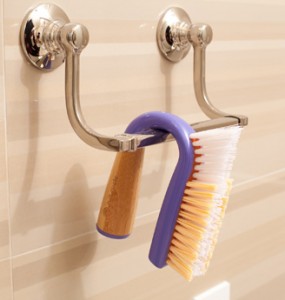 Made from recycled plastic and bamboo, the Full Circle Grout and Tile Brush makes a tough job not only easy, but also good for our environment. Designed specifically for cleaning tiles and grout, the soft outer bristles keep your tiles clean and the tough inner bristles make your grout shine. Consider this brush another weapon in your healthy living supply.
Import Ants Large Bottle Brush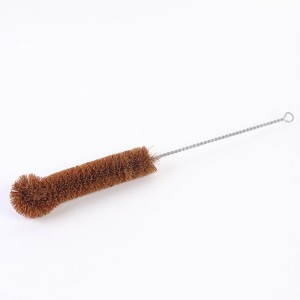 If you want to replace all the toxic plastics in your home, then finding a non-plastic bottlebrush is usually a futile job. Now however, you have the Import Ants Eco Max Large Bottle Brush, which is handmade from unbleached coconut fibres and galvanised wire. It is also 100% environmentally friendly, biodegradable and dishwasher safe.
Full Circle DishCloths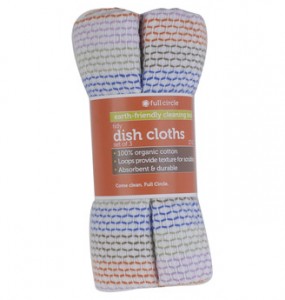 There are so many items in the kitchen that are full of chemicals and made from unfriendly plastics, so it's a pleasure to find these environmentally friendly dishcloths. Made from 100% pure organic cotton, these very affordable and biodegradable dishcloths from Full Circle won't make washing up any more enjoyable, but they will help you to support our environment.
Full Circle Scrap Happy compost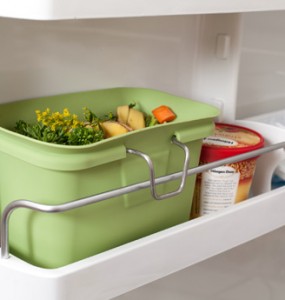 Now you can easily recycle your kitchen scraps without risking nasty smells and bothersome flies in your kitchen. The Full Circle Scrap Happy Collector & Freezer Compost Bin fits nicely into your fridge or freezer and holds all of your scraps until you are ready to add it to your compost bin.
Import Ants Eco Max Tiger large vegie brush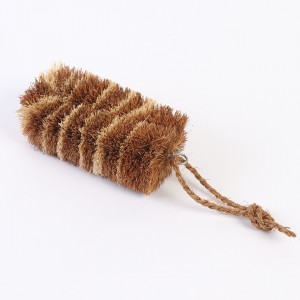 Most of the nutrients in vegetables are close to the skin, so brushing instead of peeling helps to keep all of those nutrients safe. Check out the Import Ants Eco Max Large Tiger Vegie Brush, which is made by hand from coconut fibres, free from plastics, naturally anti-bacterial, biodegradable and helps to keep your family healthy.
Full circle Scrub Brush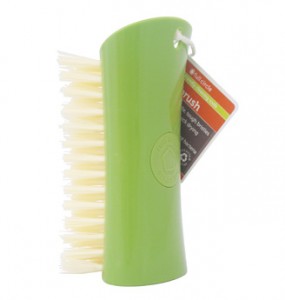 This innovative household brush from Full Circle is made from recycled plastic and natural bamboo. Designed for easy cleaning and to be eco-friendly, the tough bristles remove dirt fast and the hollow design of the handle makes it lightweight and comfortable to hold. Great for your pocket and the environment.
Full Circle Smart Rack foldable Dish Rack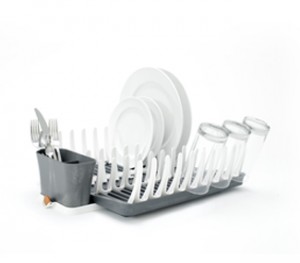 Dish racks take up so much space in the kitchen and never fit our dishes properly, which makes this Smart Foldable Dish Rack from Full Circle a real find. Made from recycled plastic and wood fibres, the rack folds up for easy storage, freeing up space at the sink and can easily be adjusted to fit glasses, dishes and lots more.
Don't forget that all of these eco-friendly cleaning products are on special during August, so you can keep your family safe, support our environment and go easy on the wallet at the same time.