Can be adjusted for Gluten Free & Dairy Free – Serves 4-6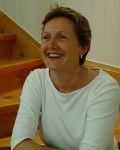 Ingredients:
3 tbs olive oil
1 cup chopped onion
4-5 cloves crushed garlic
1 1/2 cups chopped celery
1 1/2 cups cubed carrot
1 1/2 cups cubed eggplant – approx. 1 medium eggplant
1 cup diced Zucchini approx. 1 medium zucchini
1 cup chopped capsicum
2 tsp murray river salt
¼ tsp black pepper
1 tsp dried oregano or 1 tbsp chopped fresh
¼ cup finely chopped fresh basil
1 large can oven roasted Muirglen tomatoes
1 bottle Bioitalia Organic strained tomatoes
1 cup vegetable stock – can use water & vegetable cube
½ cup red wine – Angove or Yalumba (great) (Optional)
1 can organic chick peas or garbanzo beans (rinse well)
½ cup dry pasta (optional)
1 cup freshly chopped tomatoes
Your Organic Minestrone Soup is best served straight away with Parmesan cheese to taste (Optional)
Method:
Saute garlic and onion with olive oil until translucent. Add salt, carrot, celery and eggplant. Combine well with onions & garlic and add oregano, pepper and basil. Cover and cook on low for 30 mins. Add capsicum and zucchini, tomato puree, Muirglen tomatoes, beans and wine. Cover and simmer for a further 30mins. Add chopped tomato and salt to taste, cook further 10 minutes. Prior to serving return to boil, add pasta. Cook until pasta is soft. Serve immediately and optional to top with parmesan & chopped parsley.