Spring is a beautiful time of the year, but it can also be an uncomfortable time for many people. This is because cases of allergies and hay fever surge during spring and can make your life tough for weeks on end. So here is a list of natural remedies that can ease the pain, duration and severity of your symptoms.
Nutra Life Gut Relief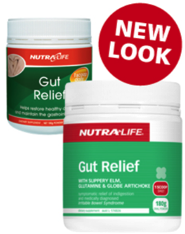 If you suffer from irritable bowel syndrome, indigestion, reflux, heartburn or nausea, then the Nutra Life Gut Relief will help to ease your symptoms. With natural ingredients to support your liver and protect and repair your gut lining, healthy digestion is once again within reach.
Brauer Allergy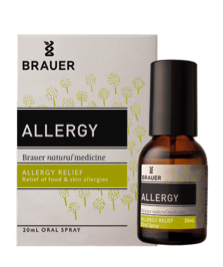 When the allergies hit, do you start itching and sneezing? Maybe you feel bloated, your sinuses are congested or your digestion is upset? Then head for the Brauer Allergy Relief Oral Spray for instant relief. The natural ingredients in this allergy spray help to soothe and relieve your springtime allergies, letting you return to a more normal life, free of allergy symptoms.
Nordic Naturals Ultimate Omega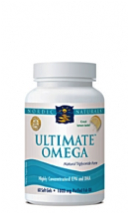 When you suffer from allergies it is important to support your body's natural anti-inflammatory response and that is why you need the Nordic Naturals Ultimate Omega Fish Oil with lemon. The high levels of Omega 3-fats, EPA and DHA in this product provide a high therapeutic dose of fish oils in a concentrated form for maximum effect.
Healthwise NAC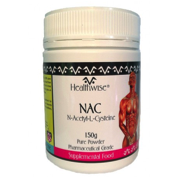 Healthwise NAC is a 100% pure pharmaceutical grade amino acid powder that is chocked full of valuable antioxidants, important in the fight against free radical damage. So support your liver, relieve your nasal congestion and get rid of excessive mucus with this all natural remedy from Healthwise.
Schussler Hayfever Comb H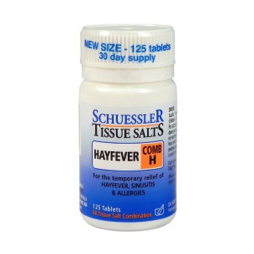 When the allergies and hayfever hit and your eyes start swelling, your nose is running and the sneezing starts – you want an all-natural solution that can give you some much needed relief. That is why the Schussler Hayfever Comb H Tissues Salts are so popular, because they give you temporary relief of hayfever, sinusitis and allergies, so you can get on with your day and leave the allergies behind.
Nutra Life Triple Strength Garlic + C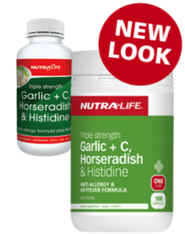 With spring already here, it is time to stock up on horseradish and garlic to help reduce the effects of hayfever and allergies. So check out the Nutra Life Triple Strength Garlic + C formula, which is a high potency, anti-allergy remedy designed to reduce hayfever, catarrhal inflammation and nasal congestion.
Olbas Oil


Olbas Oil is a natural remedy for congested nasal passages and is helpful when you are suffering from colds and flu or even aches and pains. The soothing vapours of Olbas Oil are used around the world as an aromatic inhalant and are perfect for helping you achieve a good night's sleep.
Fusion Curcumin Advanced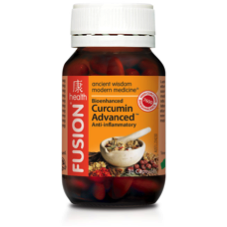 This potent anti-inflammatory and antioxidant formula is ideal for reducing inflammation in osteoarthritis, rheumatoid arthritis, sports injuries, muscle sprains and menstrual periods. Fusion Curcumin Advanced supports overall immune health, liver and gallbladder function as well.
Fusion Allergy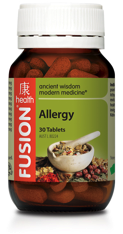 If you suffer from hayfever, dermatitis or hives then you may benefit from Fusion Allergy, which provides active support for your immune system. Based on a traditional and very popular Chinese formulae, Fusion Allergy helps to reduce sneezing, nasal discharge, and dry and itchy eyes.
Nutra Life Probiotic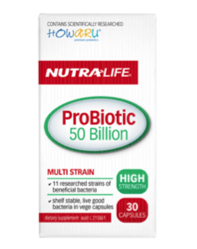 Nutra Life Probiotic is a multi-strain formula that restores the good bacteria in your gut (especially important after taking a course of antibiotics), and supports your immune system and urinary tract, as well as reducing the risk of upper respiratory tract infections. This is a highly targeted probiotic, containing 11 beneficial bacteria and is suitable for vegans.
Ethical Nutrients Hi-strength Fish Oil Liquid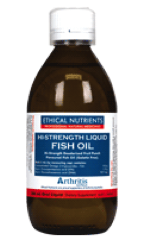 With high levels of both EPA and DHA omega 3 fats, the Ethical Nutrients Hi-Strength Liquid Fish Oil is an ideal supplement for the relief of arthritis. It also helps to maintain healthy cholesterol levels and supports your cardiovascular system and cognitive function.
Nutra Life Ester C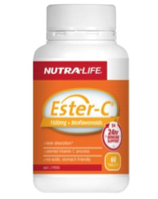 For 24 hour immune support you need the Nutra Life Ester C formula, which provides long lasting immune protection. Ideal for reducing the severity and duration of colds, flu and upper respiratory tract infections and for helping to heal minor wounds.
Herbs of Gold Hay Fever and Sinus Ease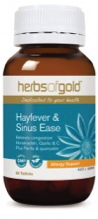 When hayfever or colds hit, you want the Herbs of Gold Hay Fever and Sinus Ease, which provides a therapeutic level of herbs and nutrients to reduce nasal congestion, support your immune system and relieve the painful symptoms of allergies.
Brauer Hayfever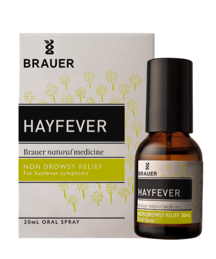 The all-natural homeopathic Brauer Hayfever remedy assists in reducing the symptoms of hayfever, such as sneezing, itching, watery eyes and a runny nose. This non-drowsy formula is ideal for when you are on the go and you just need a product that helps you to feel better and support your immune system.
With a selection of these all-natural products to assist you on the path to good health, you should easily beat the hay fever and allergy blues this spring.