Did you know that you can now buy eco-friendly clothing made from bamboo? This easily grown crop is an incredible natural resource that truly deserves more credit. Not only is it naturally antibacterial and can be grown without pesticides, it also requires little water – making it a truly eco-friendly fabric. Although the hype is just starting to build, the idea of using bamboo for material has been around for a long time, and it may be one of the world's most sustainable resources.
The benefits of using bamboo for eco-friendly clothing
In Australia, a line of organic fabric clothing by Boody is taking off in the health world, and we are proud to say we offer these products on our website and in store. This exciting range of organic fabric eco wear by Boody are seam free and ultra-soft on your skin, so you always feel comfortable.
      Hypoallergenic: The bamboo fibres are 100% hypoallergenic, so when you wear Boody clothing it won't cause you to itch or break out in a rash, unlike some other natural fibres, such as wool.
      Breathable: This eco-friendly material is totally breathable, due to the nature of the meshing in the material, so you won't feel hot and sweaty, but will feel cool and confident.
      Anti-static: It is also anti-static, due to the type of carbon in the bamboo molecules which have a balanced charge, and won't give you that feeling of static associated with other materials.
So what type of eco-friendly clothing made from organic bamboo fabric do we offer at Vive? Well we have a range of clothing for both men and women, including leggings, socks, briefs and t-shirts.
Women's eco-friendly clothing
Eco Wear leggings
We have both ¾ length leggings and full length leggings, which are wonderful for exercising, running, jogging, Pilates and aerobics, or just for racing around during the day. The micro gaps, which occur naturally in the bamboo fibres, allow the air to circulate, keeping you cool all day long.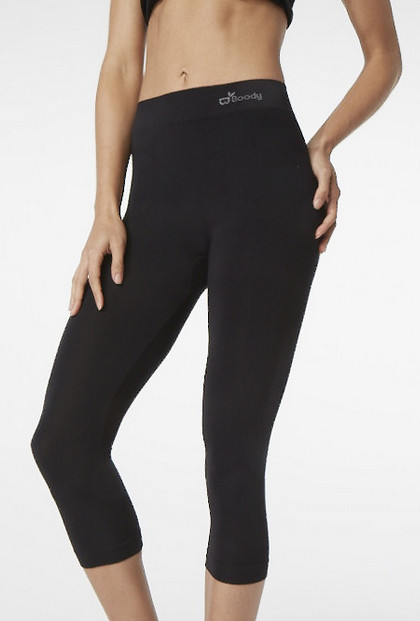 Not only are they thermogenic, but these leggings are also really comfortable with no annoying seams that might rub against your skin, a nice wide waistband and no tight uncomfortable elastic. They come in black and 3 different sizes – small (8-10), medium (12-14) and large (16) – so there is a size that is sure to suit your needs.
These leggings are made from 80% organic bamboo, with the remainder made up of nylon and spandex. These added materials are necessary to give the clothing the stretch it needs to be totally comfortable against your skin.
Bamboo underwear
Don't worry about feeling all scratchy wearing bamboo underwear, because these eco wear briefs made from sustainable organic fibres are silky smooth against your skin. We have both hipster bikini briefs and fullbriefs for you to choose from, both are free from any seams and are wonderfully comfortable.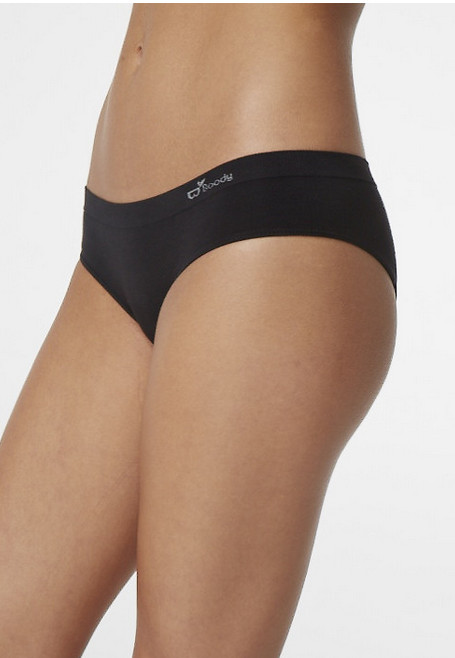 The hipsters come in black, white or nude and the sizes range from: small (8-10) and medium (12-14), large (16) and XL (18). This underwear guarantees comfort without showing your panty-line, so they can easily be worn under tighter fitting outfits.
Bamboo socks
You can choose between two different types of women's socks. First we have the Boody ecowear cushioned sport ankle socks, which comes in white and fits shoe sizes 3-9. These have extra padding to put a bounce in your step, so they are really comfortable on your feet. Then there is the Boody low hidden sock, which comes in sizes 3-9 and is a nude colour. These sockettes are great to wear with flats or low rise sneakers as they give you a barefoot look, without the discomfort of actually going sockless.
Bamboo t-shirts
Boody also manufacture a lovely eco wear scoop top and a tank top for you and they go wonderful when they are matched with the leggings.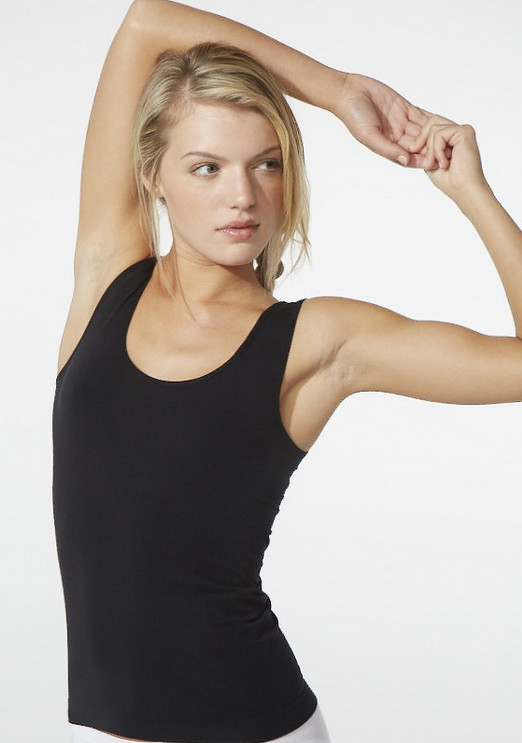 They both come in black or white and sizes – small (8-10), medium (12-14) and large (16).  Don't forget they are seam free, breathable and really comfy.

Men's eco-friendly clothing
For the man in your life we have a very handsome, soft and silky crew neck t-shirt, as well as boxers and briefs and 3 different types of socks.
Eco wear crew neck t-shirt
Made from bamboo, which is a sustainable, organic fabric, this silky smooth crew neck t-shirt comes in S, M, L and XL and in black or white. Your guy will really appreciate the feel of this organic fabric against his skin and will be asking you where you bought it!
Bamboo underwear
We all know the importance of comfortable underwear.  In the men's Bamboo range, you can choose from a pair of men's boxers or a pair of men's brief, both of which come in S, M, L and XL – with the men's bries in black, but the boxers in black and grey.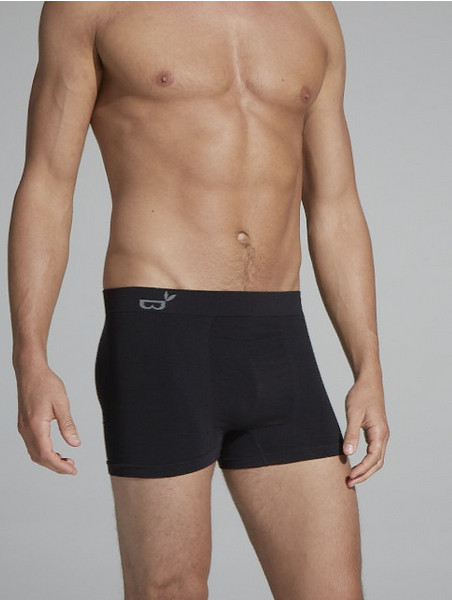 Any man will love to wear these stylish and ultra-soft briefs and boxers, which don't have any seams and are extremely comfortable to wear.
Sustainable socks
In the sock department, your man can choose from eco wear cushioned work/boot socks, business socks or cushioned sports ankle socks. They all come in size 6-11, with the work socks and business socks in black and the sports socks in white.
Our thoughts about Boody eco-friendly clothing
All of the bamboo is sourced from sustainable plantations in the Sichuan Province of China. No chemicals are used at any time in the growing process and the bamboo is grown to comply with international standards. This is really good to know and gives us a very satisfied feeling knowing that by choosing to support eco-friendly clothing made from a sustainable organic fabric, we are also reducing the negative impact on our planet.
So if you are interested in exploring this range of super-soft, seam free, breathable eco-friendly clothing, you will be happy to know that they are all on special for September at Vive Health!