Natural remedies which are free from toxins, artificial flavours, preservatives and colours are becoming more and more popular with Australian families. With this increasing trend towards overall wellness in mind, here are a selection of 14 wholesome remedies that will help you to keep your body in top shape all year round.
Fusion Bioenhanced Curcumin Advanced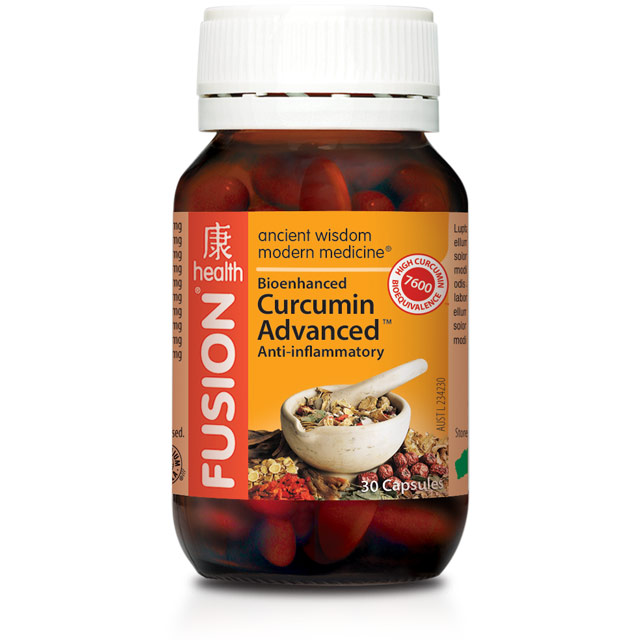 This potent anti-inflammatory Fusion Bioenhanced Curcumin Advanced Formula is ideal for relieving pain caused by swelling, such as sports injuries, menstruation, RSI, muscle cramps, bruises, arthritis and other joint problems. With a highly bioavailable synergistic formula, you have a combination of both anti-inflammatory and antioxidant properties, which helps to relieve pain, swelling and promotes healing.
Fusion Allergy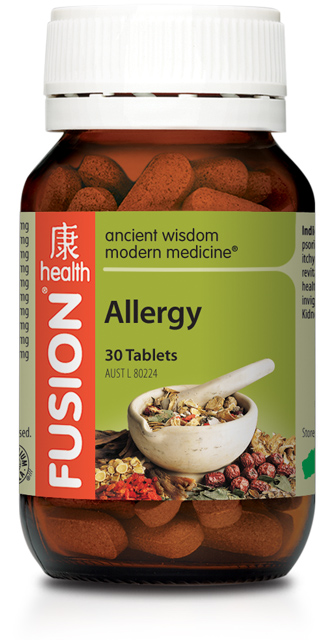 Suffering from allergies, dermatitis or hayfever is unpleasant, so Fusion Allergy was formulated to assist your immune system in overcoming your debilitating symptoms. Specifically, Fusion Allergy assists in cases of mild to moderate allergic reactions and is based on one of the most popular Chinese herbal remedies (Xiao Chai Hu Tang). Free from yeast, artificial colours, wheat, gluten, sugars, dairy or animal products and with no artificial colours, this product is perfect for allergy suffers and vegans.
Fusion Astra 8 Immune Tonic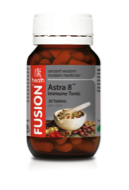 We could all do with a boost to our immune system and the Fusion Astra 8 Immune Tonic was designed to do exactly that – boost your immune system. Based on Chinese medicine, this natural remedy helps you to build resistance against minor infections, including colds, flus and sore throats. This tonic also helps to increase your energy, relieve aching muscles and build up resistance to any further infections.
Fusion Cough Lung Tonic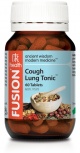 If you or your family suffer from bronchitis, lung congestion, the common cold, flu or upper respiratory infections, you will know how important it is to relieve your symptoms. The Fusion Cough Lung Tonic is a powerful expectorant made from all natural ingredients (plus essential oils), which gently assists in relieving your troublesome cough.
Fusion Energy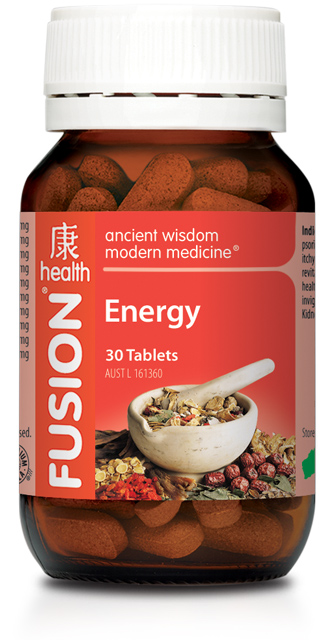 Fusion Energy is a powerful natural remedy that increases energy and physical performance and relieves fatigue, stress, mild anxiety and lethargy. Based on an old Chinese formula with Cordyceps and four different Ginsengs, Fusion Energy has a fast acting formula, which also promotes a healthy heart and immune system.
Fusion Hair Tonic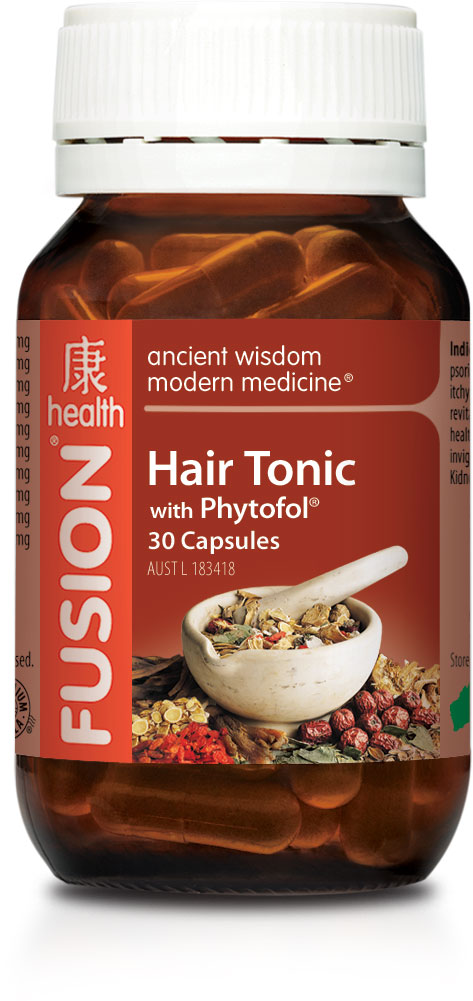 This is a great formula for both men and women suffering from hair loss, general thinning of the hair, premature greying, split ends or dull, weak and brittle hair. Containing Dong quai, Peony and Rehmannia, Fusion Hair Tonic promotes the growth of healthy hair and pigmentation, and nourishes and revitalises your hair and scalp.
Fusion Hair Skin and Nails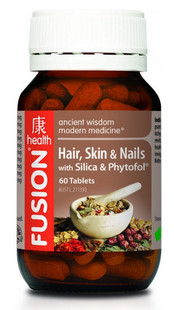 A great all-rounder, this natural remedy containing a host of nutrients and antioxidants promotes the growth of healthy hair, skin and nails. So if you are suffering from dull, dry, thinning hair, soft and brittle nails or a dull, tired looking complexion, then the Fusion Hair Skin and Nails formula will be of great benefit in restoring your system to a healthy balance.
Fusion Irritable Bowel Syndrome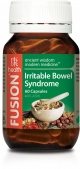 Irritable bowel syndrome (IBS) can be a constant worry in your life, interfering with your day to day activities. The Fusion Irritable Bowel Syndrome formula was designed with all natural ingredients to relieve abdominal pain and bloating, spasms and cramps, bloating, indigestion and irregular bowl functioning.
Fusion Libido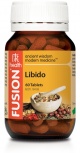 This all natural formula is designed to promote vitality in men and women, increase sexual energy and physical performance, optimise reproductive health and relieve the symptoms of andropause in men. Also relieving nervous tension and enhancing sexual desire, the Fusion Libido formula can be taken daily, as well as prior to intimate encounters.
Fusion Organic Magnesium Advanced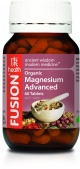 This potent formula helps to relieve exercise induced muscle cramps, night cramps and restless legs, nervous tension and mild anxiety, as well as premenstrual cramps, fibromyalgia and migraines. The Fusion Organic Magnesium Advanced formula provides essential support for normal energy production in our cells, helping to maintain electrolyte balance and normal muscle contraction.
Fusion Pain & Inflammation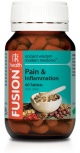 An all-natural remedy based on a Chinese herbal recipe, the Fusion Pain & Inflammation formula helps to relieve the pain of osteoarthritis, tendonitis, sciatica, fibromyalgia and rheumatoid arthritis. This product is ideal for relieving musculoskeletal inflammation, stiffness, swelling, pain and weakness in joints.
Fusion Skin Tonic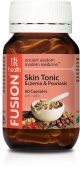 This tonic works because it cleanses and nourishes the blood, improves circulation and helps to support your liver and kidneys. The Fusion Skin Tonic may be of benefit in relieving eczema, psoriasis, dermatitis, itchy skin, acne, minor boils and sores, as well as scaling or cracking skin.
Fusion Stress and Anxiety

If you suffer from stress and anxiety, you know how important it is to find a natural, non-habit forming remedy. The Fusion Stress and Anxiety formula fits this bill nicely with a range of Chinese herbs which enhance your physical and mental health, reduce anxiety and tension, and relieve restlessness, fatigue and poor concentration. An all-natural product that is suitable for vegetarians and vegans.
Fusion Weight Loss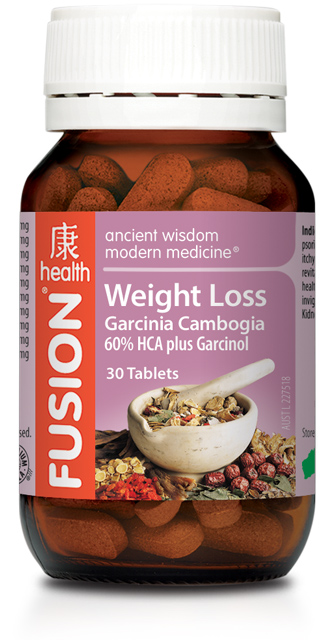 When you want to lose weight you need all the help that is available, that's why the Fusion Weight Loss formula is so popular. With its range of all natural ingredients, the Fusion Weight Loss formula supports healthy weight loss and helps to reduce body fat. It does this by assisting in maintaining a healthy metabolic function, normal cholesterol and blood sugar levels.
All of the above Fusion natural remedies are on special during October at VIVE Health, so make sure you take advantage of these great savings, before the prices go up in November.