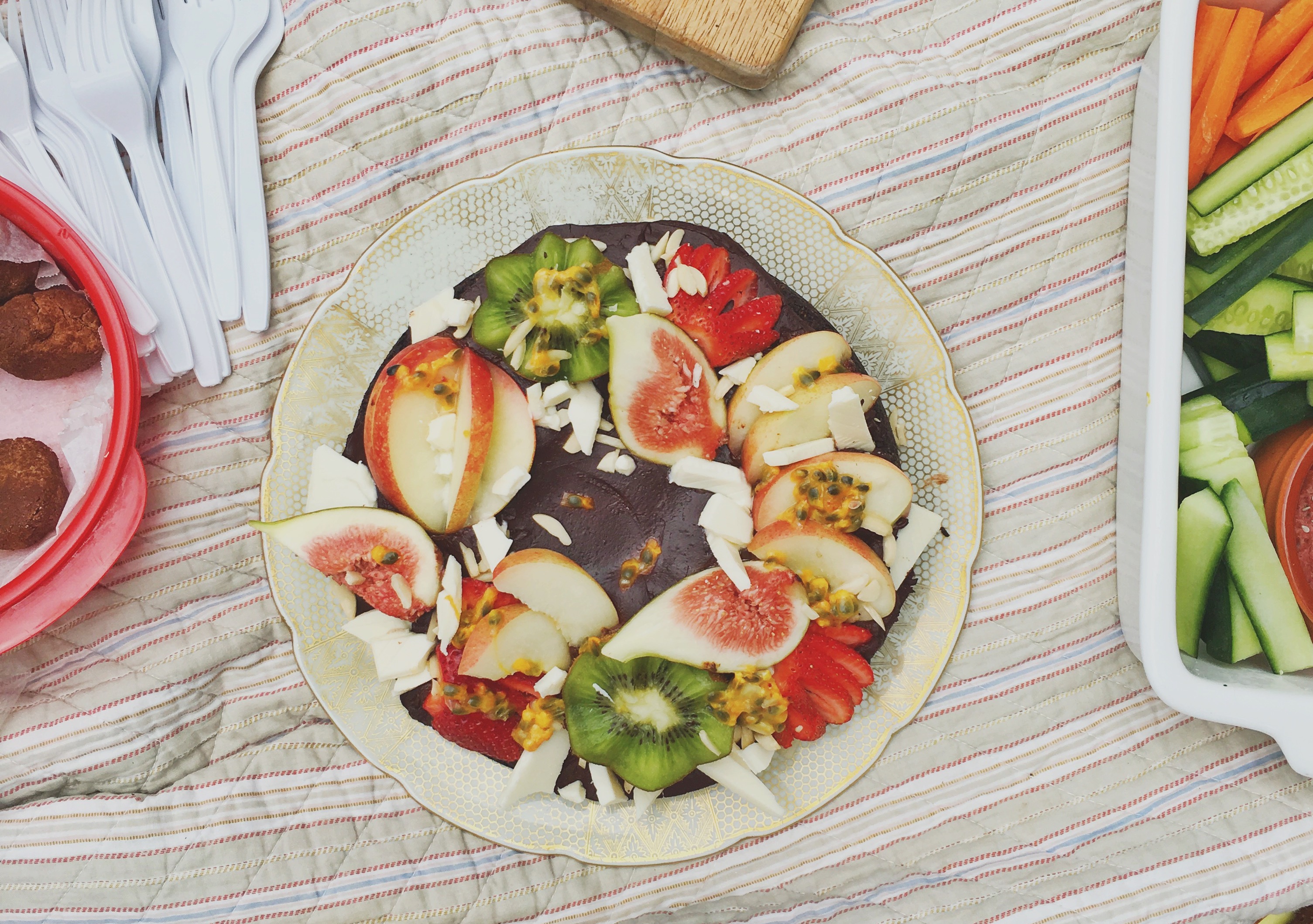 This recipe is from the lovely Nutrition Guru and The Chef. Tara has "a passion for busting diet myths and showing people simple and effective ways to live a healthy and happy life by eating whole foods… Together we aim to inspire people to try new ingredients, to live a healthy life, provide readers with exciting new recipes, share our cooking secrets and provide up to date credible nutrition information".
This is my go-to Chocolate Cake recipe for any occasion – birthdays, picnics, and any other time I'm out to impress with a 'healthier' cake. It's fail proof and absolutely delicious – Bella
Chocolate Cake
What you'll need…
1.5 cups of cooked sweet potato (see method below)
85 grams dark chocolate
3 medium eggs
2 cups coconut sugar or rapadura sugar (I halved this quantity, still sweet enough!)
1 cup extra virgin olive oil
1 teaspoon vanilla extract (or 1tbsp vanilla essence)
1/2 cup cacao powder
200 grams almond meal
1 1/2 teaspoon gluten free baking powder
1/4 teaspoon salt
3 teaspoons cinnamon
What to do…
Pre-heat oven to 180 degrees celsius.
To cook the sweet potato, wash thoroughly, towel dry.
Place whole on a lightly oiled baking tray and bake for approximately 30 minutes until soft when poked with a knife.
When cooked, let cool on a wire rack.
When cool, make a cut in the potato skin along the length and scoop out the flesh.
Discard the skin.
Blend or mash the potatoes until slightly smooth but still some 'chunks' remaining.
Melt the chocolate (85grams) gently over a double boiler
In a separate bowl, whisk together the eggs, sugar and oil.
Slowly add the cooked potato, the melted chocolate and vanilla into the egg mixture.
Beat until just combined. Don't over work it.
Sift the cacao. Add this and the almond meal, baking powder and salt to the wet ingredients.
Fold the ingredients until everything is just combined. Don't over mix the batter.
Spread a teaspoon of olive oil over the surface of a 10 inch cake pan. Sprinkle some flour all over, and tap out the excess. Pour the cake batter into the prepared cake tin.
Bake for approximately 50 minutes.
Cake is ready when a tooth pick or skewer inserted in the middle of the cake comes out clean. Baking time may vary depending on the pan and oven you are using.
Remove from oven and leave to cool in the pan.
Chocolate Ganache
What you'll need…
1 cup cacao powder
1 cup water
4 tbsp honey or maple syrup
4 tbsp olive oil.
What to do…

Place all ingredients except the olive oil in a small saucepan on high heat, stirring to combine.
Let mixture bubble for 5 minutes, stirring to keep it from sticking to the bottom of the pan.
Mixture will start to thicken.
Add olive oil and stir vigorously to incorporate oil into the chocolate mixture.
Remove from the heat and allow to cool before using it to top the cake

Decorate the cake with fresh, seasonal fruit. Enjoy with friends. Yum!