Another delicious recipe from Liz and Kath at Simple Nourishment – perfect to prepare for school lunch boxes, weekend sport, or for a tasty afternoon work snack. Yum!

Prep: 15 mins | Cook: 30 mins | Makes 15 pieces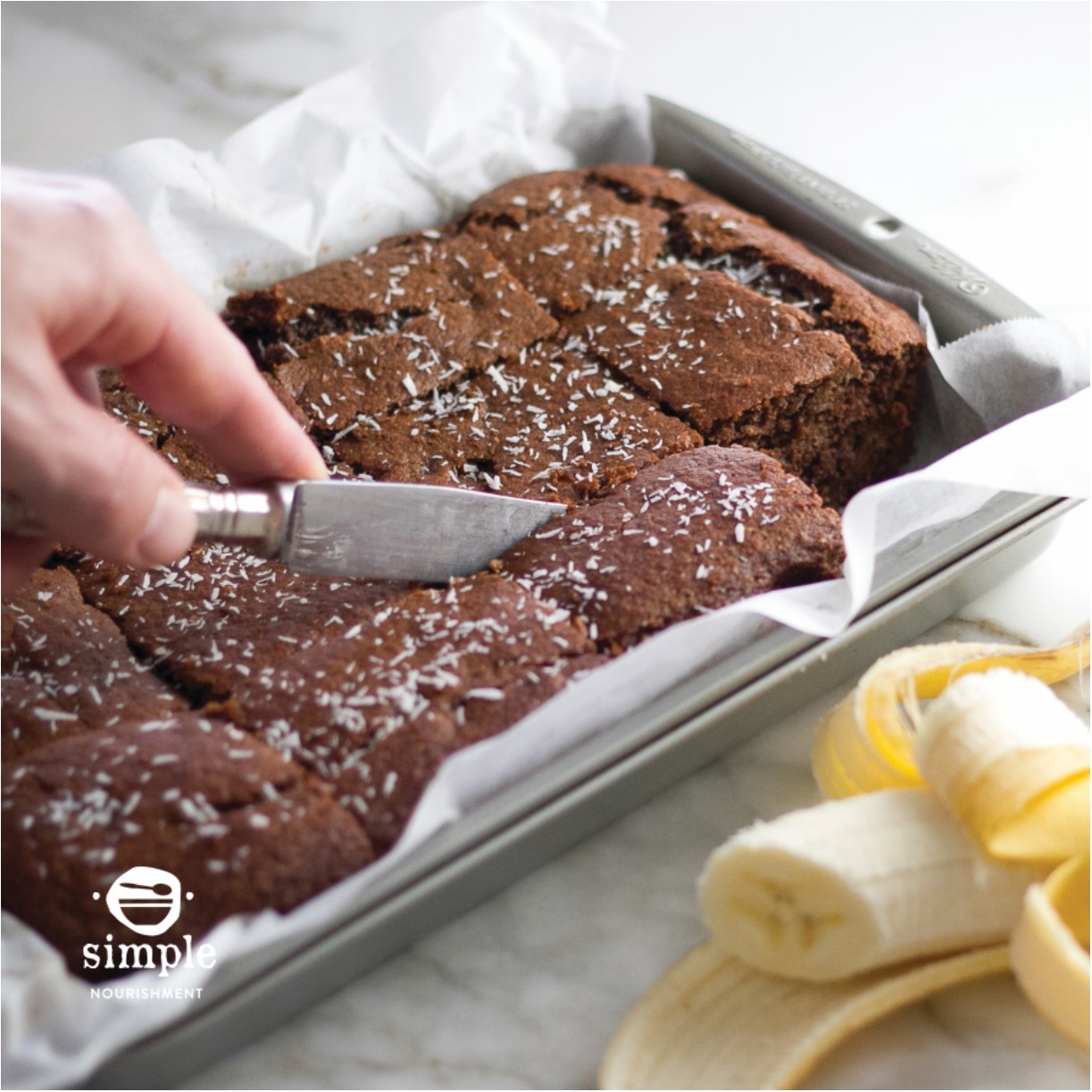 What you'll need…
3 ripe bananas
2 eggs
⅔ cup coconut oil (melted)
⅓ cup milk
½ cup honey
1 tsp vanilla extract
1 cup wholemeal self-raising flour
1 cup almond meal
2 tbs cacao powder
2 tsp baking powder
½ tsp bicarb

What to do…
PREHEAT fan forced oven to 180°C (200°C conventional).
LINE a medium baking tin with greaseproof paper.
IN one bowl combine all the wet ingredients.
IN a separate bowl, sift and combine all the dry ingredients.
GENTLY combine the two mixtures and pour into lined baking tin.
BAKE for approximately 30 minutes or until a skewer comes out clean when inserted, turning the tray half way through cooking time to ensure even baking.

You can find more delicious recipes from Simple Nourishment in their cookbook 'Super Snacks' available in-store at VIVE or online at http://www.simplenourishment.com.au/ 

Happy Cooking!