By Nutritionist Megan Crockart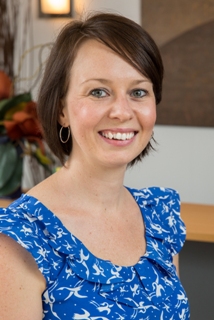 In more recent times people have become aware, probably in due to different TV shows, that there are machines and programs now that can show you what your body is composed of.
We are no longer limited by just scales and height and BMI to assess someone's healthy weight.  A body composition analysis (BC) is far more than this. 
There are different programs out there, the one that Nutritionist Megan Crockart uses in clinic is RJL Systems Pty Ltd Bioelectrical Impedance Analysis, mainly as they are the pioneers in this technology.  Some programs refer to this similar testing as Vitality, Longevity and Healthy Ageing (VLA).
What does a BC show you?
Yes, it does use your height and your weight as a couple of the parameters it measures, but the software breaks down information to give you the following:
The amount of your body that is fat – shown in kilos and as a percentage;
The amount of your body that is muscle – shown in kilos and as a percentage;
The amount of your body that is fluid and the breakdown of this fluid between what is inside your cells and what is outside of your cells;
Your BMI;
Your Basal Metabolic Rate (BMR) – this is your metabolism;
Your cellular health and how well your body stores and transfers energy – this is an important factor in showing your general overall health and wellbeing.
A BC consultation can be done in 30 mins in a non-invasive manner fully clothed (no pods to climb into in your undies like some TV shows portray).  After a brief questionnaire and a few seconds of attaching electrodes to one hand and one foot, Megan goes through the graphs with you explaining each one and then you get to keep a copy of your body comp report.


Reasons to have a BC
Here are some reasons (but not limited to) why you may want to have a BC consultation:
Lose weight – body fat. Maintain correct percentages of fat, muscle and fluid;
Gaining weight – muscle. Maintain correct percentages of fat, muscle and fluid;
Fluid retention;
Hydration status;
Energy, tiredness and lethargy;
Check and keep track of metabolism;
General health and wellbeing.
 
Megan is offering a "return to clinic" special of discounted body composition analysis for the months of November and December.
If you book in for a body composition with Megan in November or December you will get 10% off the price.  Instead of $50 only pay $40.
Take advantage of Megan's special price for November and December 2016 and try it out. Contact Megan directly on 0417 679 287 or megan@balancingnutrition.com.au, or through Vive 07 3399 1002.