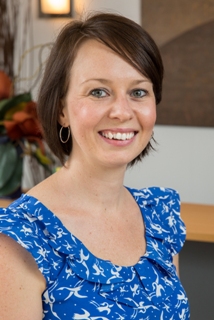 Megan has always held an interest in food (a self confessed "Foodie" but also years of home cooking) along with health, fitness and exercise.  Megan was drawn to natural therapies as they can be used for so many conditions, not just one illness/condition with rarely the side effects pharmaceutical drugs have, ensuring an enhanced transition to good health via a holistic approach to treatment strategies.
She believes that good diet, exercise and lifestyle changes alone can often be enough to combat many illnesses and diseases with prevention always being better than cure.  Many conditions can be triggered due to nutritional deficiencies and Megan likes to focus on bringing these nutritional deficiencies into balance within the body using food as medicine, nutritional supplements, exercise and lifestyle prescriptions.
A mother of two sons, this is even more important to her to provide a healthy diet and lifestyle for her growing family.
As a fully qualified holistic Clinical Nutritionist, Megan likes to help people achieve good health by equipping them with nutritional knowledge whilst also providing individually tailored dietary/lifestyle plans, cooking tips and recipes.
Megan utilises various functional testing including food allergy, hormonal and stress hormones (blood, saliva or urine), stool analysis, SIBO testing etc if further investigation is required.

Her areas of special interest include:
digestive health especially SIBO (Small Intestinal Bacterial Overgrowth)
food intolerance/allergies
women's health (including prenatal planning, pregnancy, breastfeeding and menopause)
children's health
skin conditions especially eczema
healthy weight loss and detox
To book a consultation with Megan please click here.