Elite Performance demands an optimized nutritional status. For vegan athletes, this requires evidence based food planning, regular nutrient testing and tailored supplementation when testing indicates.
Key Points
Ensure your diet is professionally designed by an experienced sports nutritionist and it allows you to train and compete at your best. What works for one of your friends may not work for you.
Be critical of your information sources. Media like Instagram, Facebook and much of the internet may present poor research data not specific for you or your training load.
Inform your coach and meal providers so they can  manage dietary needs.
Female athletes can easily become anaemic following a vegan diet and heavy training only compounds this. Seek regular iron testing and address any health concerns with a sports doctor.
Athletes should be careful of the high caloric value verses low nutrient levels associated with vegan diets. Make sure to discuss this with your team coach and nutritionist if making weight is a concern for you.
Nutrition Recommendations
Carbohydrate

: Is your main fuel. Consume a wide range of all whole grains, cereals, pasta, pulses, beans, fruit and veg. Natural sugars, malt extract and agave are also great vegan carbohydrate choices.

Protein

: Vegan athletes require more protein than their omnivore teammates to ensure adequate essential amino acids. Around 1.4g-2g/Kg/BM/d. That means an athlete with lean mass of 70kg will need 98g-140g protein from a combined source daily (upper limit in heavy training).
Vegan Protein Sources
Tempeh (1/2 cup) – 16g protein
Tofu (1/2 cup) – 10g protein
Soy beans (1/2 cup) – 11g protein
Hemp seeds (1 oz) – 10g protein
Peanuts (shelled) (1 oz) – 7g protein
Peas, cooked (1 cup) 9g protein
Oats (1/2 cup) – 5.5g protein
Mushrooms, cooked (1 cup) – 5g protein
Fats

: Vegan diets are rich in naturals fats however they so not contain the active fatty acid omega 3 in EPA and DHA form. Your best option here is supplement with a marine algae product.
Testing for Vegan Athletes
Iron / Ferritin (especially female)
Calcium and Zinc (consider red cell zinc)
Vitamins B2, Folate, B12 & D3 (consider Methylmalonic Acid for B12 status
Supplement Recommendations
Sports Drinks: are suitable for Vegan and Vegetarian athletes and may be utilized freely as required for your training requirements.
Sports Gels: are also vegan and should be utilized where required during training.
Protein supplements: Adding a protein supplement (eg smoothie) will allow you an easy protein top-up. Vegan options such as soy, golden pea, sprouted brown rice, Inca inchi and hemp are all great choices. Trial these and choose one that you like and digest well. A blended or mixed protein supplement will give you the best range of amino acids for recovery from training.
L-leucine: can be low from plant protein source and is critical for muscle repair. If you are struggling with recovery consider supplementing this as a free form amino.
Creatine: Supplementing with 5g daily will make sure you don't limit performance, power and speed due to lower serum levels found with Vegan diets (Note lightweight athletes should be aware of possible weight gain with this supplement).
β-alanine: supplementing (∼3g daily) will help maintain tissue carnosine levels. Carnosine acts as a pH buffer in high intensity anaerobic effects. Athletes should speak to their team coach or nutritionist about supplementing as it has potential for those following a vegan diet.
B12: Supplementing with 1000mcg daily is recommended for vegan athletes.
Iron: all vegan athletes (especially female) should supplement iron if blood testing indicates. For those with sensitive digestion choose iron in a bisdiglycinate form rather than sulphated form.
Vitamin D3: athletes should supplement where blood levels are <50mmol/L
Sample Menu
Pre-Training
Breakfast
400mls almond milk, 40g hemp protein, 1tbsp nut butter, 2 scoops coconut or soy yoghurt, 1 banana, 20mL flaxseed oil, 1/2 avocado, 1/2 cup frozen berries, 1/2 cup baby kale, 2 tsp raw cacao nibs, 1 tsp creatine, 1-2 dsrt agave (depending on Kcal required).
Snack
Vegan high protein energy bar
1 apple and 1 banana
400mls calcium enriched soy milk
Lunch
1/2 cup teriyaki tofu, 1 cup cooked quinoa, 1 cup baby spinach, 1 diced red pepper, 1/2 diced red onion, 20g chopped almonds, 10g pepitas, 1 tsp parsley, 1 tbsp olive oil, 1 tsp tamari, 1 tsp chopped fresh ginger, add lemon juice, salt and pepper to taste. Combine ingredients well.
Snack
200g tub Soya or Coconut yoghurt
2 crackers with hummus, tomato and chopped coriander
Dinner
Eggplant Moussaka with Spinach – 1 eggplant, 1 zucchini, 1/2 cup rice or quinoa, 1 cup baby kale, 1/2 can diced tomato, 1/2 can French lentils, 1 clove garlic, salt, pepper, oregano, rosemary and basil to taste. Layer ingredients in an oven pan repeating until dish is full. Bake 180deg for 40mins.
Dessert
2 scoops cashew nut ice-cream with sliced banana, chopped walnuts and choc topping.
---
If you would like to know more or are interested in having a personalised plan developed please contact Matt at Vive Health on (07) 3399 1002 to book a consultation or email him directly at matt@vivehealth.com.au

---
Further Reading & Resources
http://www.sportsdietitians.com.au/sdablog/vegetarian-fuelling-muscle-maintenance/
http://www.sporty.co.nz/asset/downloadasset?id=48a2ca54-dce6-47a2-8e4b-3e853e4cb6cb
http://www.nomeatathlete.com/vegetarian-recipesfor-athletes/
http://www.athlegan.com
http://ivu.org
http://www.vrg.org
http://www.vegansociety.com
---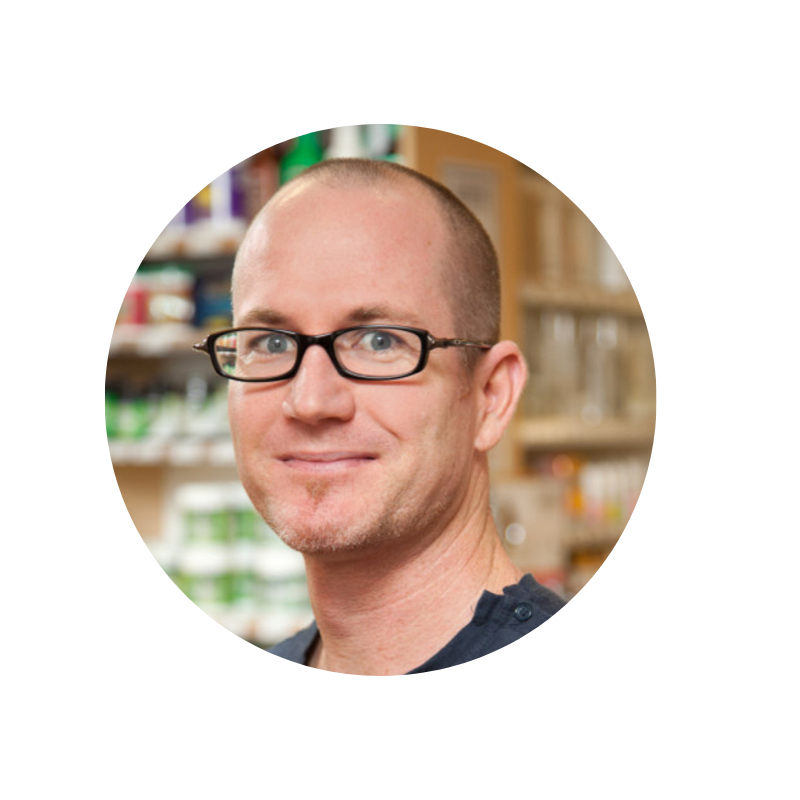 Matt Steinacher is a clinical Naturopath & Nutritionist with over 20 years of experience in the field. Matt is deeply passionate about all aspects of health care but specifically Sports Nutrition. Matt is currently completing further post graduate study in sports nutrition with the International Olympic Committee (IOC).