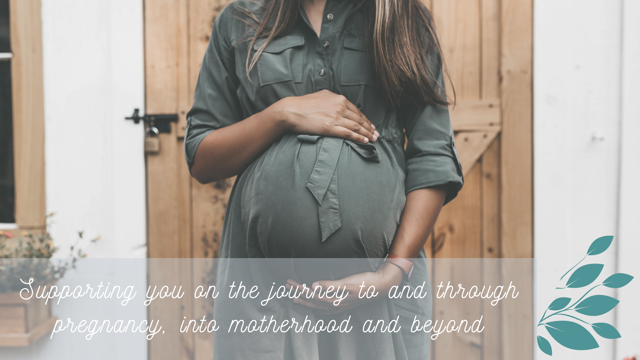 Pregnancy journey can certainly feel like a roller coaster of emotions and physical changes at the best of times.  With a pandemic, it can be even more of a roller coaster.
A quick google search will show you a plethora of information on pregnancy and parenting already available.  Right now, you probably have so many questions with options and information to digest.  Where to start!!!
Whilst our clinic has been "paused" for over two weeks now, we haven't stopped our passion for supporting mum's during pregnancy, into motherhood and beyond.
One of our beautiful preggie mums, Sye, is like so many women travelling the journey of pregnancy during this pandemic.  Sye shares with us below real emotions and heartwarming humour, how she is coping during these unprecedented times.
Following on from Sye's beautiful, creative words are our tips and thoughts on where to find your support right now.
We know you will all resonate with this today …
I'm sure this is Karma for endlessly complaining about how tough I find pregnancy to be.
Yes, that's right folks. The Pandemic is all my fault…my bad.
I feel like Homer Simpson in Ep 5 S7, when Lisa takes off with his pig on the spit. With Homer chasing his prized pork, he's positively desperate whilst clinging onto hope. If you don't know what I'm referring to please find time to watch it. LOL, find time…
My mantra so far has been, "It's still good, it's still good!".
While I'm surviving and have so much to be grateful for, this little pig has had to stay at home instead of going to a market…not a "wet market", I mean a fun market with churros and temporary tattoos.
I digress… Whilst waddling between hope and self pity for the past few weeks, I've realised that I value myself on what I "do", rather than who I "am". Maybe I'm a bit slow, but I just found out there's a difference.
Like most of you, I've been nodding along to all the "Now's the time to be productive and tackle all those tasks you haven't had time for!", posts. Which has left me feeling overwhelmed, useless, and guilty because I just…Don't. Want. To.
That being said, What I've unknowingly been focused on is my mental health, my children's, and my (most amazing) partners mental health. My kids are amazing too but they're really annoying.
Unless you are 120 years old, these are uncharted waters. We all need to cut ourselves some slack and focus our time and energy on what needs to be done to survive, and keep smiling. This will look different for every one of us, as we all have our own individual challenges. Just be kind to yourself, and speak up!
If you have any leftover energy, reach out to someone that has been oddly quiet. They are often the ones struggling the most. Sending love to you all from my head to my (fat) toes. 💗 Thanks beautiful Sye 😘
Coping in uncertainty
Finding coping strategies is so important for both yourself, your partner, and children.  Mama, you need to keep filling your cup up to pour out to other cups (your baby, children and partner).
Some self-care tips that can help are:
Ask for a foot massage – check out our video here: (https://www.facebook.com/merakaitherapies/videos/662672934551046/)
Enjoy a long savouring cup of tea
Time to read your favourite book
Meditate – download "Mind the Bump" app. Smiling Mind and Beyond Blue "team up to create an everyday tool to individuals and couples mentally and emotionally prepare or having a baby and being a parent"
Walking – we love early morning watching the sunrise on another beautiful day
Write a gratitude journal – pop a list up on the wall. Whenever you are having feelings of not anxiousness take a moment to remember all you are grateful for
Yoga – see our go to places in our resource list below
Pregnancy exercise – see our go to places in our resource list below
Sit outside and enjoy the weather – it is a beautiful time of the year in Brisbane
Ask for help – See below for our recommended support team Peach Tree Wellness centre, possums online, PANDA, beyond blue are all available to support you during this time
Avoid continually scrolling through news outlets and news feeds online
Our Labour Partner Training sessions are available online through Zoom to provide you and your partner tips to help through the journey to bring your bub into our world
Food cravings – just enjoy that little bit of food pleasure, your body deserves it
Nutrition – apart from the food cravings, it's so important to ensure you have the right nutrition for you and your bub. The team at Vive health (Vive health website) can help answer all your questions.
Support for you
Our video series
We are filling our YouTube, IGTV and Facebook with tips and information for you and your partner to support you during your pregnancy.  These include massage and labour partner training tips to help you reduce stress and discomfort during pregnancy, and also to help you reach the "baby bubble" during labour where you feel and confident to allow your body to labour and bring your baby in the world in a relaxed way.
https://www.facebook.com/watch/merakaitherapies/502827707058892/
Brisbane pregnancy resource list
Remember every pregnancy is different – your pregnancy is different to your last, and your friend.  Your medical care provider is your go-to for the most accurate information for you.
Searching for the right information is so important during this time, our favourite go-to places are:

Obstetric and medical information:
Dr Brad Robinson has shared a number of great, informative video's on social media to help answer all your questions.  Here's Dr Brad's latest Q&A video's:
www.facebook.com/DrBradRobinson/videos/2602797843164264/
www.facebook.com/DrBradRobinson/videos/228646228254185/
Eve health a great team of medical professionals with latest advice during pregnancy
evehealth.com.au/covid-19/
Kindred Midwifery and Obstetrics have some great information flowing through social media.  Take a look at their Facebook page www.facebook.com/kindredmog/
Full Circle Midwifery & Lactation – Bekki is providing remote zoom postnatal and lactation consultations
https://www.facebook.com/fullcirclelactation
Ideal birth – Cheryl Sheriff is a Doula is offering extended support in labour at home and can do virtual support with you & your partner whilst is in the Birth Suite. Support at home following early discharge can either be face to face or virtual.  https://www.facebook.com/IdealBirthDoula/
 
Exercise in Pregnancy
Yummy Mummy physiotherapy and exercise: online programs specific to the pregnancy and postnatal period.   https://www.yummymummyphysio.com.au/
Dahlas Fletcher from Bodyfabulous is a pregnancy and postnatal specialist.  you can join her BFABSQUAD for at home exercises to keep you strong and fit.
https://www.facebook.com/groups/bfabsquad/
Yoga baby has excellent at home yoga sessions you can enjoy from the comfort of your loungeroom
https://www.yogababy.com.au/pregnancy/pregnancy-yoga
Pear exercise:  online classes and telehealth consultations   www.pearexercisephysiology.com.au/

Coping with stress
Reaching out to talk to someone if you are feeling stressed or anxious is so very important.  We are fortunate in Brisbane to have the best therapists available online locally:
Making mama village: www.facebook.com/makingmamavillage/
Possums online: possumsonline.com/
Peach Tree perinatal wellness centre – have introduced
"Call-back" Service (https://www.facebook.com/peachtreeperinatal/photos/a.327789763955656/3062917423776196/?type=3&theater)
Online with excellent at-home support for you.  https://peachtree.org.au/
PANDA (perinatal anxiety and depression support): www.panda.org.au/
Beyond Blue https://www.beyondblue.org.au/

Nutrition and naturopathy care
Vive health can answer all your questions and provide supplement advice and products just right for you. www.vivehealth.com.au/
Nourishing Naturopathy: www.nourishnaturopathy.com.au/
Balancing nutrition: www.balancingnutrition.com/

Physiotherapy
We LOVE our physiotherapist support for our preggie mum's, our picks are
Eve Health Alex and Angie at evehealth.com.au/allied-health/physiotherapy/
Kristen Ruhmann www.briswomensphysio.com.au/physiotherapist