If you are looking for a massage, look no further! Renata is our Remedial Massage Therapist and she has been with Vive Health family since 2021 (starting with Merakai) – below you can find a little bit about her.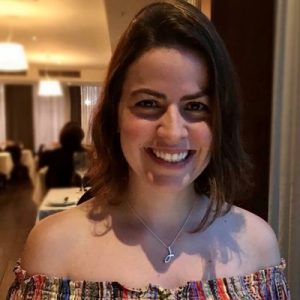 My passion for Health and Well-being started a long time ago, when, at young age, I have witnessed the work of Health Professionals, in special Physiotherapists, during a long period that my father was hospitalised. The level of care and the impact they had in his treatment and life has sparked a desire to be able to make such difference for others. The career choice for me was then easy, and I have obtained my Physiotherapy Degree in 2011.
When I left Brazil in 2013 along with my husband, who was transferred to work in Brisbane, I have started to work as a Massage Therapist, as it would still enable me to care for people, helping them to improve their health, well-being and lifestyle.
I have developed a particular interest in Women's Health, having gone through two pregnancies, and knowing how life changing the experience is and how incredibly our body is transformed, I understand the challenges that are not only physical and with the hormones, but also with the emotions pre and postnatal.
My focus is on providing a treatment that can support and balance these hormonal changes, whilst relieving discomforts of pregnancy as well as recovery during the postnatal period.
I have recently completed a Decongestive Lymphatic Therapy (DLT) course and became accredited with Australasian Lymphology Association as Lymphoedema Practitioner.
Each massage is tailored to suit your specific needs at the time, with the ultimate goal of bringing balance and wellbeing, an escape from the busy-ness of our lives.
Our clients will still experience the exceptional level of service and dedication under our expert guidance and care.
In my clinic, we allow an extra 30 minutes for each treatment, giving us time to discuss with the client their specific needs and promoting an amazing experience with the best results without any rush.
Our treatments range from Remedial Massage (deep tissue, trigger point, muscle energy techniques) and Pregnancy Massage/Postnatal to Lymphoedema/Lipoedema management (DLT) and Manual Lymphatic Drainage.
We offer HICAPS & Australian health fund rebates as standard.
I look forward to helping you!
Book in with Renata by clicking this link.